Landis at Home served its first client in February 2007 as a community outreach of Landis Homes. Recently, Landis at Home clients, friends and current and former team members gathered to celebrate their 10th Anniversary of providing support services to persons choosing to remain in their own homes.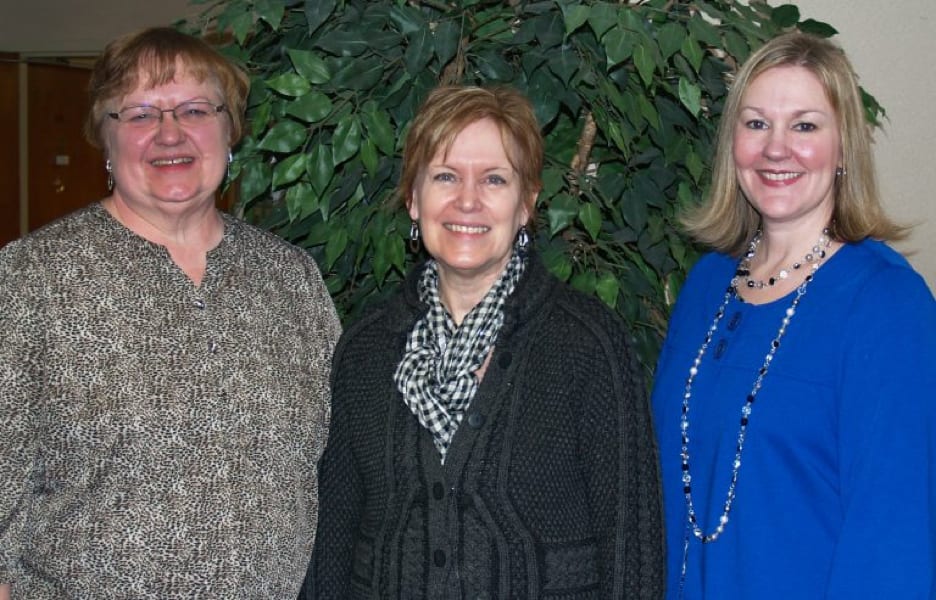 "I remember those early days when we were starting out and were learning as the program grew," said Faith Hoover, who served as the first director of the program from 2007-2012.
One of the most popular services was transportation to medical appointments, shopping or personal events. Hoover recalled a time when a team member drove to Philadelphia airport to pick up a client returning from out of state during the winter holidays. She said, "The weather turned so bad, the team member just booked a hotel room near the airport, spent the night with the client and returned her safely home the next day."
"That particular employee along with many others has worked for the home service company for most of its history," said Michele Sipel, who is the current director of the program.
In addition to providing services to clients who are residents of Landis Homes, support services also extend to persons living in their own homes in the surrounding community within a fifteen-mile radius of the retirement community campus.
Landis at Home received a home-care license on May 1, 2010. All services are provided under the oversight of a registered nurse. Besides transportation, they also provide companionship, light housekeeping services, and assistance with personal care needs and sometimes, even pet care.
Landis at Home has grown in services, employees and clients. In the past fiscal year, more than 50 team members logged over 26,000 hours of services to more than 300 clients.
Sipel said a recent example of the dedication of team members was when three caregivers spent the night at Landis Homes in order to give early morning services to their clients on campus. She said, "We continue to raise the bar in going above and beyond in serving our clients."