Graceful Transitions can help with a variety of tasks, including:
Packing/Unpacking belongings
Closet changeovers
Indoor/outdoor décor
Flower bed assistance
Downsizing or decluttering needs
Home organization
A valuable benefit of this service is the personalized coordination that comes with this service such as when assisting someone with a move or transition. Graceful Transitions can help with everything from:
Coordinating moves
Cleaning out accommodations
Layout/design of spaces
Figuring out what will fit in the new space
Sorting through items to determine what to do with those no longer needed and coordinating getting those items to the determined locations
Small repairs or fix-ups for home sale and home staging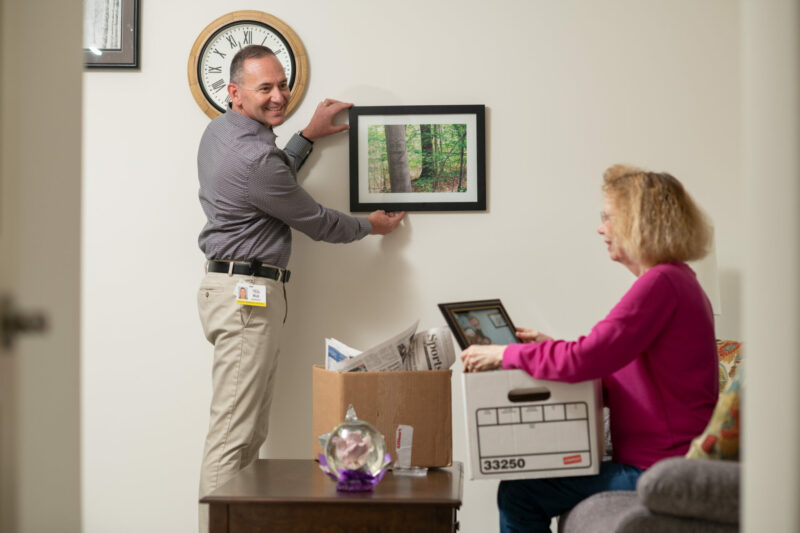 Peace of Mind
As you consider each season and all its awaiting adventures, remember that Graceful Transitions is here to help with home organization, packing, decluttering, and redecorating. You don't need to tackle organizing and packing on your own. Graceful Transitions is ready to partner with you as you embark on your next adventure, and ensure your peace of mind in a smooth and seamless transition!
Landis at Home will work with clients and families to facilitate these services and provide personal support during times of need. This service is available to those living at Landis Homes as well as those in Lancaster and Lebanon Counties. Please call Landis at Home at 717-509-5800 in inquire about this service for yourself or someone you know!