Landis at Home is happy to work with you to make sure you get to the location you desire, and our full-service driver will stay and wait and help as needed until you are ready for the return trip. Our clean, well-maintained vehicles are clearly marked and we are able to also provide wheelchair van service if needed. If needed or desired, a home care aide or companion can accompany you or a loved one to a doctor visit, store or special event.
For senior transportation services in Lancaster, PA that go far beyond the competition, please contact us today. No matter if it is a one-time trip or a standing order, we will get you where you want to go.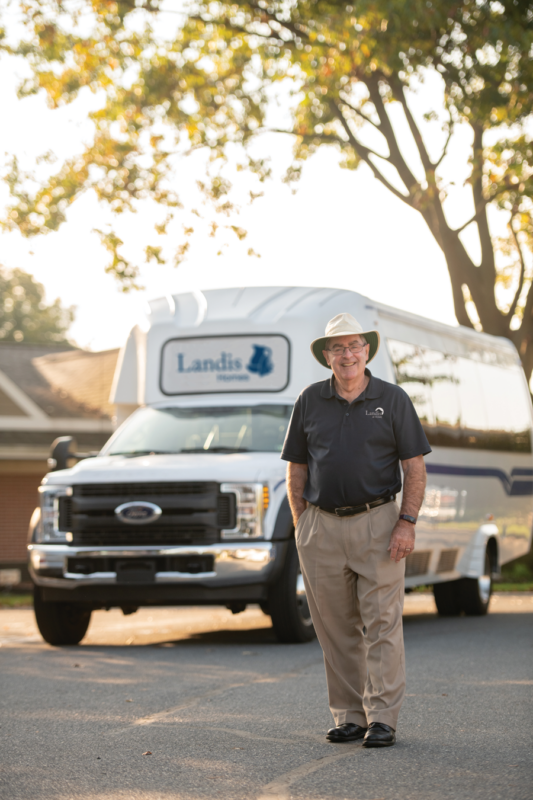 Safety and Comfort on the Road
As eyesight and response times may be impacted by age, the number of errands and appointments may be increasing. Landis at Home provides safe, timely and convenient transportation with polite, caring drivers in clean, well-maintained vehicles.
Landis at Home will work with clients and families to facilitate these services and provide personal support during times of need. This service is available to those living at Landis Homes as well as those in Lancaster County. Please call Landis at Home at 717-509-5800 in inquire about this service for yourself or someone you know!