Our companion care team members are one way to make sure older adults have strong, vibrant socialization opportunities. Landis at Home can provide companion care in line with your individualized needs and interests. Maybe it is as simple as coming over for coffee and card games, taking a trip to a local gallery, or just talking. Sometimes, clients and companion care providers bond over shared interests or hobbies. It is even possible for clients to share a hobby or interest with the care team member.
We strongly believe in enriching the lives of our clients throughout Lancaster County, PA. If you or your loved ones would benefit from companion care, please give us a call. We would love to talk with you.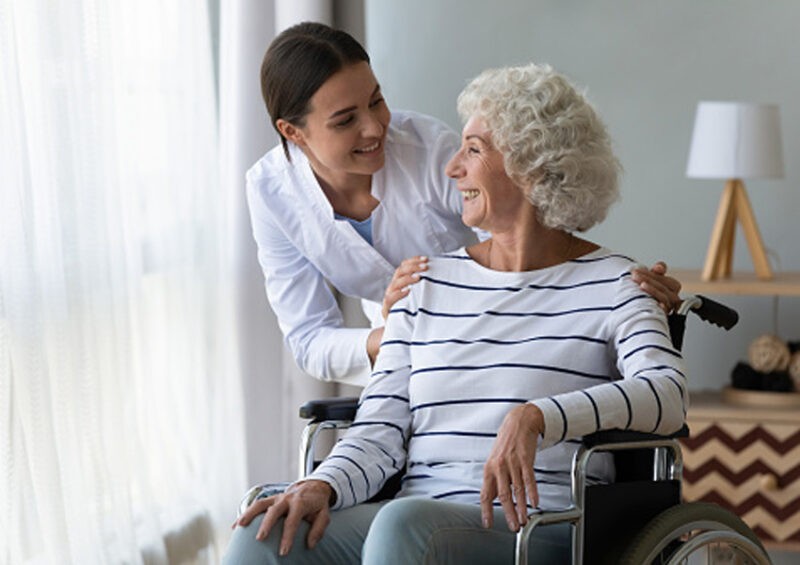 Kindness, Conversation and Care
Whether it's through a friendly chat, a game, reading time, or sharing a nutritious snack, the sound of another's voice is a welcome break to the loneliness that can sometimes accompany aging in place. Landis at Home's professional team engages the mind and the heart to build meaningful relationships that bring about raised moods and spirits, while ensuring safety and peace of mind for family members.
Landis at Home will work with clients and families to facilitate these services and provide personal support during times of need. This service is available to those living at Landis Homes as well as those in Lancaster County. Please call Landis at Home at 717-509-5800 in inquire about this service for yourself or someone you know!