Light household chores include:
Light dusting
Watering plants
Emptying trash
Light surface cleaning
Washing/drying dishes
General tidying up of rooms
Organizing drawers and filing away items
Changing of bed linens and making the bed
Laundry and ironing
Meal preparation
Call Landis at Home today at 717-509-5800 and ask about our Light Household Chores for seniors.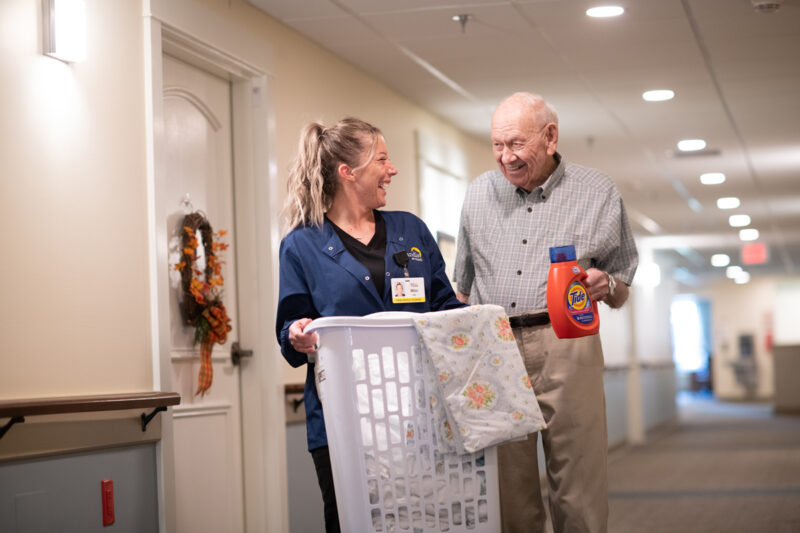 Reliable Assistance
Daily tasks can become more time-consuming as mobility, stamina, and strength are impacted by age. The Landis at Home team of professionals can offer timely, reliable assistance for the simple homemaking tasks that can feel overwhelming. Whether help is needed for a times of recovery or rehab or if you or your loved one need a longer-term solution to staying on top of light cleaning and other chores, reach out to us today to take the first step towards lessening your household burdens.
Landis at Home will work with clients and families to facilitate these services and provide personal support during times of need. This service is available to those living at Landis Homes as well as those in Lancaster County. Please call Landis at Home at 717-509-5800 in inquire about this service for yourself or someone you know!