Let's start a conversation about how we can work with you and together choose the services that best work for you.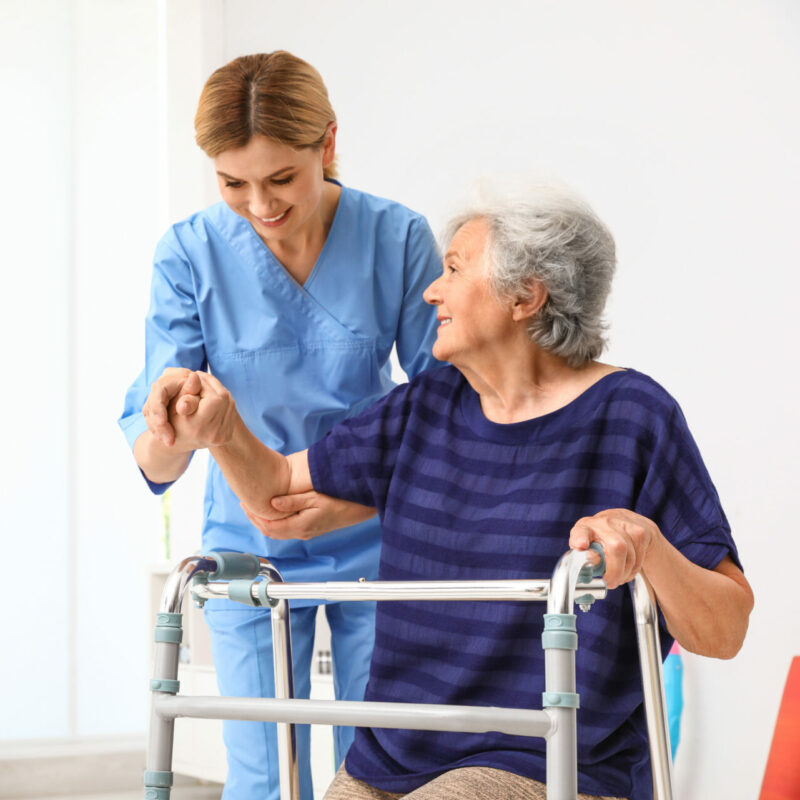 Personal Care Services
If you are seeking dependable, highly trained in-home personal care in Lancaster, call the experienced, in-home personal care staff from Landis at Home at 717-509-5800. Let us talk with you about how we can provide the services you need in ways that will enrich your independence and safety in the home of your choice.
Our in-home help and personal care services will match your needs and can include activities of daily living, also known as ADLs, such as:
bathing/showering
dressing
grooming
toileting
transferring from bed to chairs and vice-versa
self-feeding
walking
Landis at Home staff is trained to provide these in-home services and can give assistance to you or a loved one to be as independent as possible and thrive at home.
We know providing care for a loved one takes a toll on the caregiver and our in-home help provides a way to augment family caregivers while still ensuring safety for those using Landis at Home.
Call Landis at Home today at 717-509-5800 and ask about our Personal Care Services for seniors.
Light household chores include:
Light dusting
Watering plants
Emptying trash
Light surface cleaning
Washing/drying dishes
General tidying up of rooms
Organizing drawers and filing away items
Changing of bed linens and making the bed
Laundry and ironing
Meal preparation
Using our household chore services for seniors ensures it will be done well by persons who are trustworthy and careful. All of the staff have been screened to ensure they are competent to do a thorough job. We will accommodate your preferences for how we clean and make sure when we leave, you are pleased with the results. Best of all, these services can be scheduled at your convenience.
Call Landis at Home today at 717-509-5800 and ask about our Light Household Chores for seniors.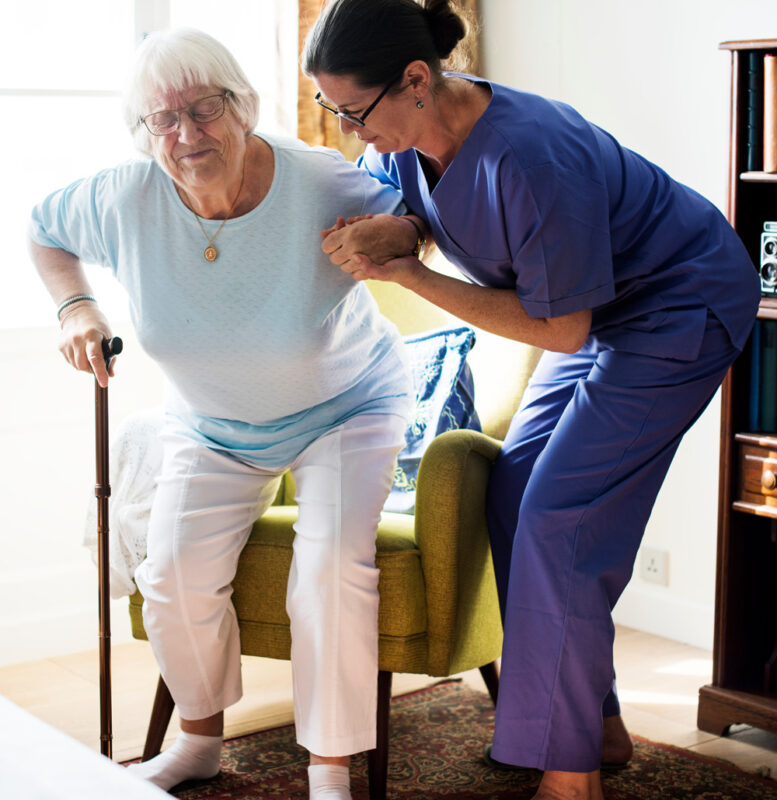 Respite

More than 34 million Americans have cared for someone in the last year, usually a family member or loved one. It is very important for you, the caregiver, to have a chance to take a break from caregiving, to have a respite. Landis at Home provides respite care services in Lancaster, PA. No matter if it is for a short time to allow for you to go to a meeting, or 24/7 care while you have a vacation day or week, our respite care providers will be there to help.
Respite care for aging loved ones has been shown to help keep family caregivers healthy and in good spirits. It is also clear that respite care services can help to delay or even remove the need for temporary placements in care locations. It even may reduce the risk of potential harm caused by caregiver burnout.
If you are a caregiver, or want to make sure those giving you care are getting the respite breaks they need, please contact us. Not only can we provide these respite care services, we can also potentially connect you with other parts of Landis Communities that provide various levels of respite coverage.
Call Landis at Home today at 717-509-5800 and ask about our Respite for seniors.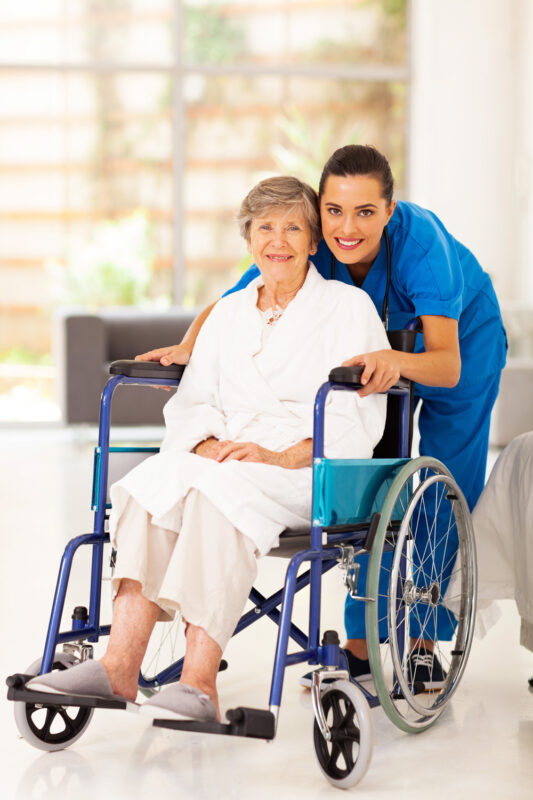 Companionship

Living in your own home as you age has many benefits. The memories made there are so precious. However, sometimes people who choose to live at home find themselves not being able to get out and do things very often. This lack of socialization is very real and has lasting results. Humans function best when they have meaningful interactions with others. Finding ways to keep social interactions happening has many benefits to physical, emotional and mental wellness.
Our companion care team members are one way to make sure older adults have strong, vibrant socialization opportunities. Landis at Home can provide companion care in line with your individualized needs and interests. Maybe it is as simple as coming over for coffee and card games, taking a trip to a local gallery, or just talking. Sometimes, clients and companion care providers bond over shared interests or hobbies. It is even possible for clients to share a hobby or interest with the care team member.
We strongly believe in enriching the lives of our clients throughout Lancaster County, PA. If you or your loved ones would benefit from companion care, please give us a call, we would love to talk with you.
Call Landis at Home today at 717-509-5800 and ask about our Companionship for seniors.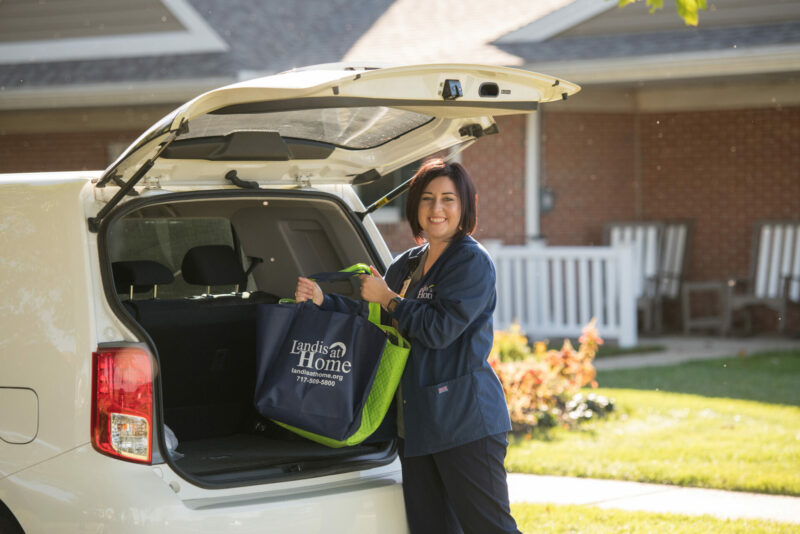 Transportation
Millions of Americans find themselves dependent on others to get to appointments, go shopping and even visit friends. Landis at Home provides door-to-door transportation services in Lancaster County for many needs. Our carefully screened drivers can take you to appointments and wait for you until you are finished. There is no need to call a taxi or bus service. You can go to your medical appointment, travel, shop, and go to social events with the peace of mind that your trusted door-to-door transportation services will be waiting for you.
Landis at Home is happy to work with you to make sure you get to the location you desire. Our clean, well-maintained vehicles are clearly marked and we are able to also provide wheelchair van service if needed. If needed or desired, a home care aide or companion can accompany you or a loved one to a doctor visit, store or special event.
For senior transportation services in Lancaster, PA that go far beyond the competition, please contact us today. No matter if it is a one-time trip or a standing order, we will get you where you want to go.
Call Landis at Home today at 717-509-5800 and ask about our Transportation for seniors.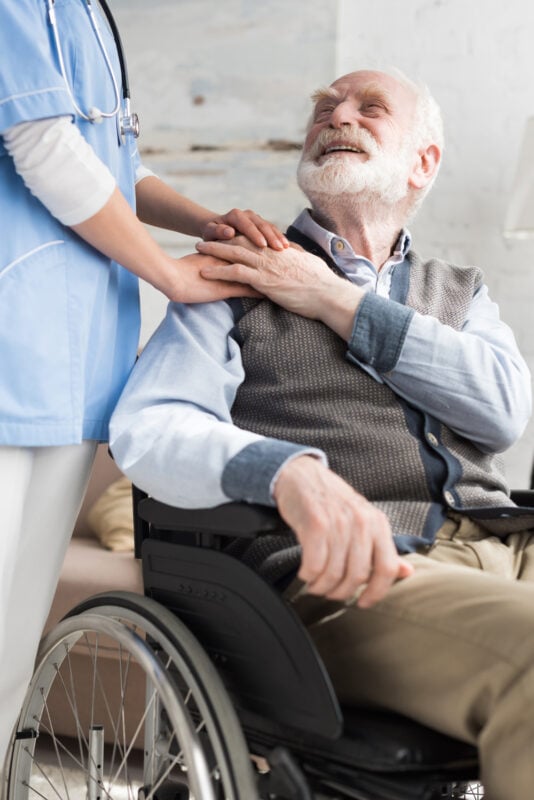 Memory Support

Taking care of a loved one with memory loss can be very stressful. Landis at Home can help! Dementia home care is unique and requires an individualized approach to caring for you or your loved one. Landis at Home trained caregivers can provide assistance with personal care, provide companionship and socialization and provide a much-needed respite from caregiving.
Memory loss or dementia can tax even the most committed caregiver. If you or your loved one is in need of assistance or just in need of a break, call Landis at Home to help. Landis at Home provides Home Care services through our caregivers with specialized dementia care training in Lancaster, PA.
Call Landis at Home today at 717-509-5800 and ask about our Memory Support for seniors.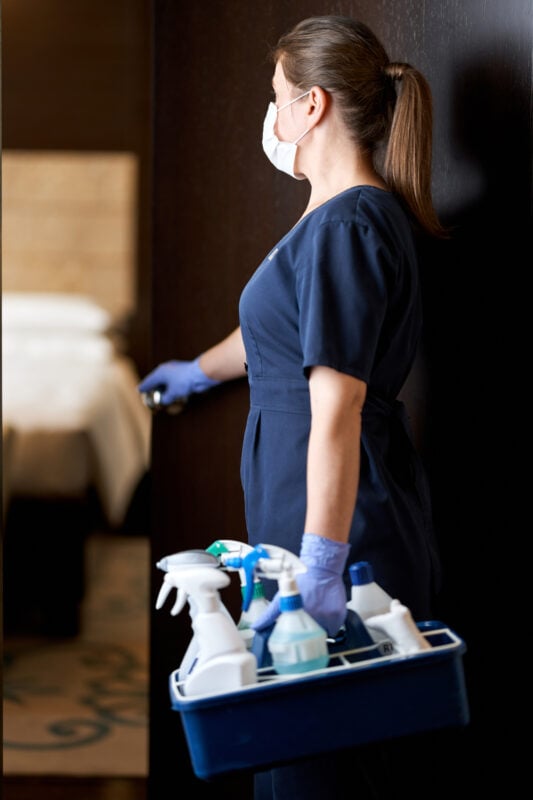 Housekeeping

Keeping a home clean and uncluttered is something that can be a struggle. As we age, it can get even more difficult. Landis at Home offers housekeeping assistance at times that are convenient to you. Even if you just need someone for an hour or two a couple times a month to clean the bathroom and other hard to clean areas, our well-trained team members have a commitment to making your home shine!
Cleanings can include mopping, polishing furniture, vacuuming and deep cleaning floors, fixtures, tubs and toilets, in addition to other areas of the home. We will individualize our housekeeping assistance to your needs. This cost-effective service in the Lancaster, PA area will allow you to stay in the home of your choice and have it clean and orderly.
Call Landis at Home today at 717-509-5800 and ask about our housekeeping assistance for seniors.
Our Occupational Therapists will come to your home and assess the environment for hazards that can be eliminated. We can make recommendations that help you stay safe in your home or to make your home more accessible. Areas of concern we address include lighting, fall hazards and the need for equipment such as grab bars or safety rails.
Being proactive with this is key to providing safety at home for seniors. Falls are one of the most common sources of injury. According to the National Council on Aging, one in four Americans age 65 and older falls every year, and falls are the number one cause of injury-related death for older adults.
Call Landis at Home today at 717-509-5800 and ask about our Home Safety Assessments for seniors.
We can put you and your loved ones' minds at ease.