At some point in our lives, most of us will be a caregiver to a loved one. Approximately 43.5 million caregivers have provided unpaid care to an adult or child in the last 12 months, according to the National Alliance for Caregiving and AARP. While this can be a difficult assignment at times, it is also rewarding. Did you know that on average, a caregiver spends 20 hours per week caring for their loved ones while 13% of family caregivers are providing 40 hours of care a week or more.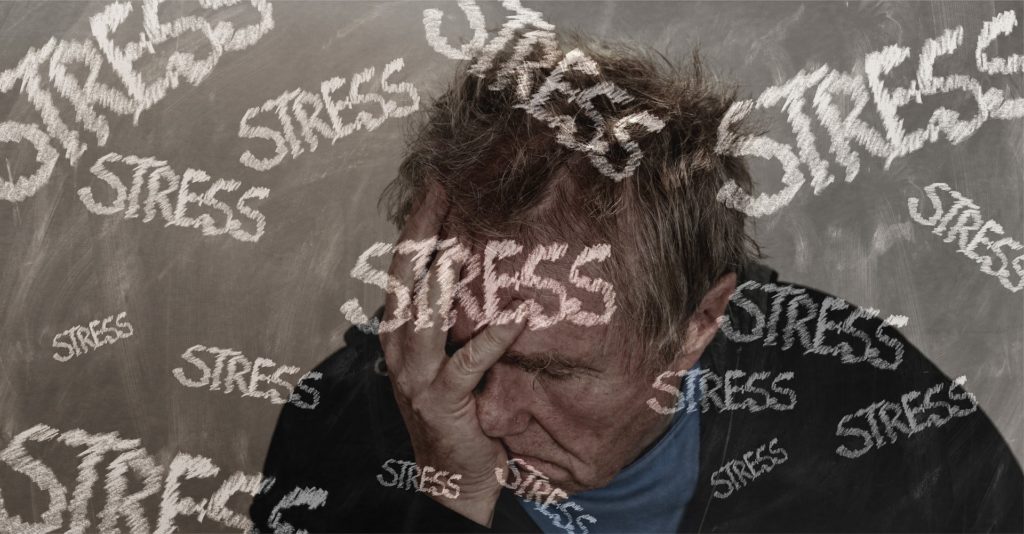 Caregiver burnout is a very real problem especially when you are working long hours to support your family while caring for a loved one.
Here are 10 tips to avoid caregiver burnout:
1. Accept offers of help
You can't do it all and fortunately, you don't have too. Let others aid you in your care giving journey. A night off or even an offer to go to the store for you, can allow you to relax for a bit and focus on yourself.
2. Join a support group
Being able to talk to others in your situation can be a very valuable resource. Members will be able to exchange advice and you'd be able to gain a community of support. The Family Caregiver Alliance and AARP can aid in finding the perfect support group for you!
3. Take time for yourself
You may be feeling a tad overwhelmed, but take the time to talk with friends and family about caring for your loved one. Besides supporting you, they can lend an ear and listen to you when you are experiencing hardships and provide needed advice and motivation to continue being the best care giver possible. Be sure to take a break and focus on yourself. Go see a movie, hang out with friends or spend some time outdoors to get rejuvenated!
4. Don't forget to take care of your own health
Set a goal to establish a good sleep routine and to exercise a certain number of hours every week. By eating healthy and drinking plenty of water, you can avoid sickness like the common cold.
5. Learn to laugh
Find joy in what you do. Every day might not be glamorous, but if you find something to laugh at, you will be happier. And did you know that laughter can be contagious?
6. Engage in regular physical activity
Exercise is a great way to relieve stress, maintain body strength and agility and is excellent for your overall health. Walking outside, doing yoga, swimming laps or biking are easy and fun ways to keep active. They also can be accomplished with a limited amount of time.
7. Maintain personal relationships
This ties into taking time for yourself. Most people when feeling stressed or under pressure, cut friendships from there life under the ruse of being too busy. However, having and maintaining friendships is vital to your wellbeing. They can provide you much needed support and a break from the craziness of daily life.
8. Don't be afraid to seek counseling
Counseling to some might seem like a terrible thing. But having a professional in your corner cheering you on can be so helpful. They also have a trove of resources that can guide you and aid you when you are feeling the side effects of being a caregiver.
9. Don't take it personally
Some illnesses, especially dementia, can affect how your loved one acts towards you. They may get angry, say hurtful things or forget you. Try not to take it to heart and remember that they do care for you.
10. Take advantage of respite care services
One very effective way to deal with burnout is to use respite care to get a little bit of time to yourself every so often. Landis at Home provides respite care services in Lancaster County, PA. No matter if it is for a short time to allow for you to go to a meeting, or 24/7 care while you have a vacation day or week, our respite care providers will be there to help.
Respite care for aging loved ones has been shown to help keep family caregivers healthy and in good spirits. It is also clear that respite care services can help to delay or even remove the need for temporary placements in care locations. It even may reduce the risk of potential harm caused by caregiver burnout.
Asking for help is a difficult decision for you or your family to make. It takes careful thinking and there are many considerations that go into choosing the best home care provider. At Landis at Home, we take that very seriously. Our highly trained, dependable team wants you to feel comfortable selecting us to help you or your loved one thrive at home. Contact us at 717-509-5800.