When it comes to avoiding potential financial scams, the best advice is to trust your gut instinct. If a phone call, email or letter requesting money or private information of yours seems at all suspicious, chances are it is a scam. Unfortunately, scammers often target senior citizens because the older population usually have a significant amount of money sitting in their bank accounts. Many frauds also target the elderly because they are more naïve, lonely, willing to listen and are more trusting than the younger population. Financial scams that target the elderly have become so frequent that they are now referred to as "the crime of the 21st century."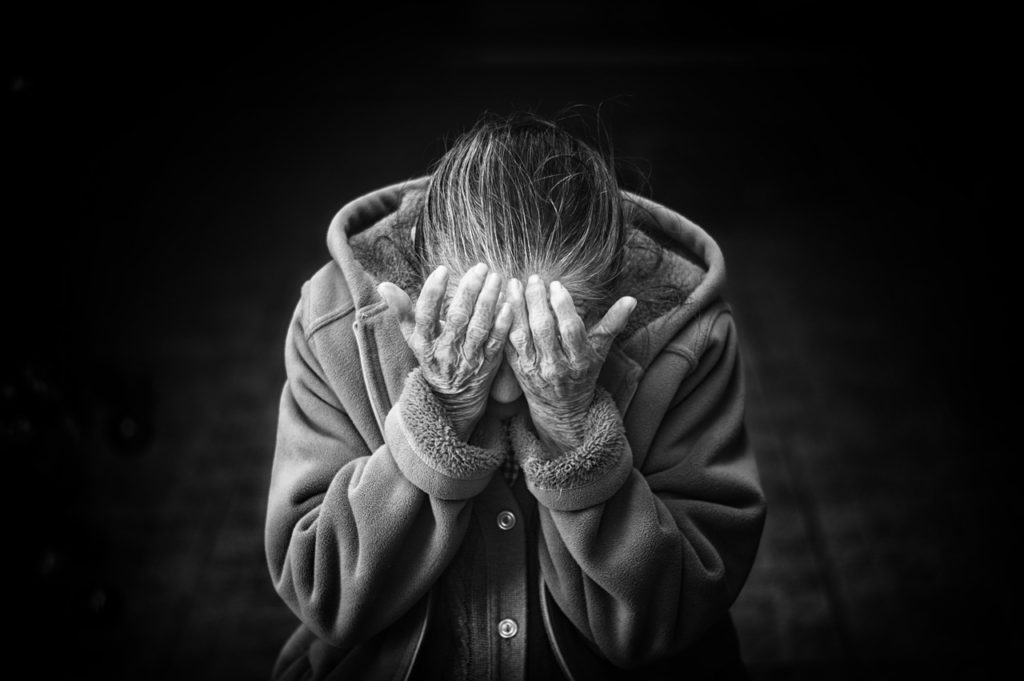 Landis at Home, a reliable home healthcare service provider located in Lancaster, PA, hates to even think about fraudulent people taking advantage of the elderly.
To help you stay informed and avoid becoming a victim to scammers, allow us to highlight the National Council On Aging (NCOA)'s list of the Top 10 Financial Scams Targeting Seniors:
Medicare & Health Insurance – Upon turning 65 years old, U.S. citizens qualify for Medicare. Scammers know this and may pose as Medicare workers in attempt to gain access to senior's personal information, including their secure identification number. This private information can be used by scammers to bill Medicare for fraudulent services, and then they pocket the money.
Counterfeit Prescription Drugs – With the rising costs of medication, many seniors look to order their needed prescriptions online for discounted prices. Although there are some reputable outlets for this, it can be difficult to navigate online to see who is selling legitimate medicines and who is selling counterfeit versions. Not only is this a money-making scam, but it can also be detrimental to people's health when unsafe substances are used.
Funeral & Cemetery Scams – As if processing a loved one's death isn't hard enough, can you imagine being taken advantage of while planning or attending his/her funeral? Sadly, this happens at an alarming rate. Scammers will read obituaries in newspapers and attend funerals to request fake outstanding debts to be paid by the family of the deceased. Some funeral homes will even add unnecessary charges to the already considerable cost of planning a funeral.
Fraudulent Anti-Aging Products – The American society puts so much emphasis on appearance, that it should be of no shock to you that there are scammers out there who prey on the older population who desire to look younger. The scary part of this scam are the health risks involved with messing around with anti-aging products, such as Botox.
Telemarketing/Phone Scams – Did you know that older people make twice as many purchases over the phone than the nation's average? Telemarketing and phone scams are among the most common types of fraud. Beware during times of tragedy, as this is when many scammers call about fake charities, especially after natural disasters. Phone scams are one of the hardest acts of fraud to trace because of the lack of face-to-face interaction and no paper-trail.
Internet Fraud – The internet is sometimes foreign territory for the elderly population, therefore making them a prime target for scammers. Phishing emails, fake anti-virus software programs and pop-up windows are all common forms of internet fraud. Avoid sharing any personal information, especially in regards to your finances, while online – even if it appears to be from a legitimate company. Look for a lock symbol or "https" (the "s" stands for "secure") in the address bar before sharing any secure information.
Investment Schemes – Since many seniors plan for retirement and manage their savings after they finish working, they are more vulnerable to become victims of investment schemes. Frauds take advantage of their victims by misleading them into believing they are financial advisors to get access to their retirement funds and savings … and then they take their money and run.
Homeowner/Reverse Mortgage Scams – Be weary of letters you receive in the mail regarding your property tax or reverse mortgage offers. Many scammers can access public information and put it in official looking letters requesting your financial information. They prey on the fact that many people above a certain age own their homes and may pressure their victims to take out equity to use as payment for shady home repair scams.
Sweepstakes & Lottery Scams – Scammers will contact their victims saying that they won a lottery or sweepstakes and they need to collect some kind of fee to "unlock their prizes." While some seniors send this payment to the scammers, anxiously awaiting the prize money to be deposited into their account, they are ultimately disappointed and out the "fee money," as well as the bounced check fees.
"Grandparent Scam" – One of the saddest and most devious scams against elderly tugs at the victim's heartstrings. Scammers will pose as someone's grandchild over the phone and plead with their "grandparent" for money. They will say the funds are needed to cover rent, car repairs and overdue expenses that they are too embarrassed to tell their parents about.
Our team of at home caregivers, as well as our private caregivers, strive to keep our clients safe and healthy. By educating yourself on the potential scams and fraudulent activity that commonly impacts seniors, we hope you avoid being victims of such scams. As we strive to serve people and help them "Thrive at Home", we offer clients something called Senior Servant Bookkeeping Concierge Services. Such services include assistance with bank account management, payment of bills, financial reporting, budgeting, reviewing important paperwork, tax reporting, organizing records and other tasks. Allow Landis at Home to help you stay organized, safe and aware of any fraudulent activity so that it can be managed right away. To learn more about our Concierge Services, please view this informative flyer and contact us for a free consultation.
Landis at Home is here and ready to serve residents of the Lancaster, PA region. Please contact us at (717) 509-5800.