Social interaction and relationships with others are vital for human well-being and happiness. As we age, many people are left alone more often than when they were younger, which can lead to loneliness and social isolation. To help combat these negative effects of aging, it is important to check in on, and interact with, loved ones and friends who find themselves alone. People who are suffering from the death of a spouse/partner, separation from friends or family, retirement, loss of mobility and/or lack of transportation are at particular risk for feeling socially isolated and lonely.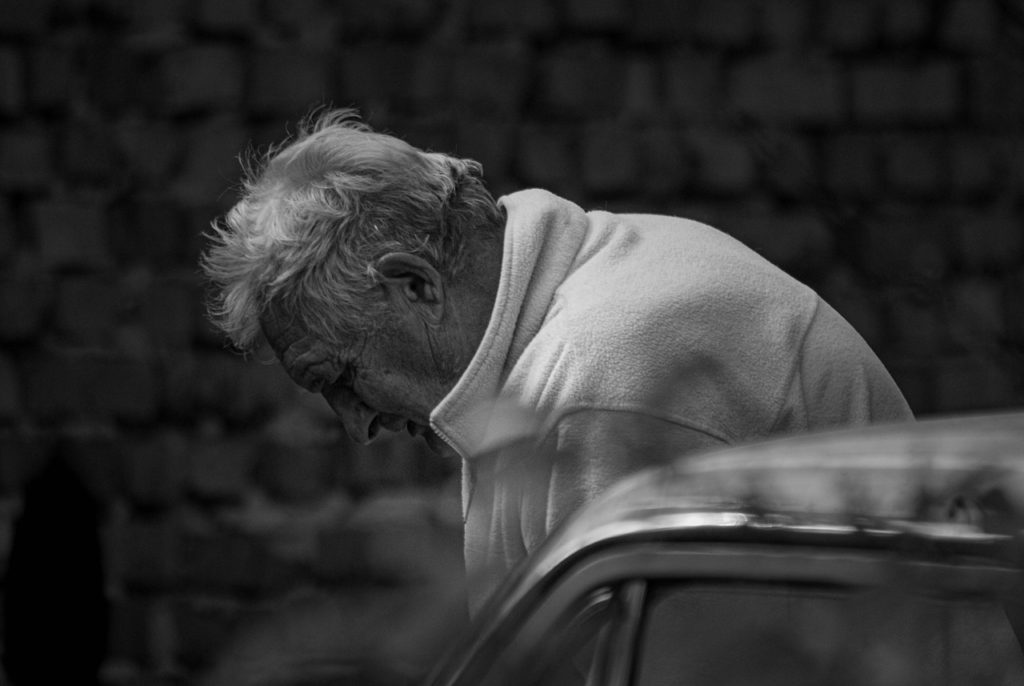 If you find yourself or a loved one falling into any of those categories, Landis at Home is here to help.  Located in Lititz and covering Lancaster County, Landis at Home offers reliable home care services, including personal care and support services, in the privacy of your own home.  Home care services vary based on clients' needs.  Support services can include intermittent visits for short or extended periods, as well as continuous 24/7 care. 
Allow Landis at Home to help educate you on six facts about social isolation in seniors that may surprise you:
Health Risks

– Depression, high blood pressure, poor cognitive performance, impaired mobility, arthritis and chronic lung disease are all associated with social isolation in seniors.  Physical and mental health also declines when elderly feel lonely and isolated.  Ongoing healthcare and companionship, whether it be in-person visits or phone calls with loved ones, are ways to combat such health risks as you age. 


Extra Care Needed

– When seniors find themselves feeling lonely and socially isolated, there is a higher chance of them requiring short or long-term care down the road.  This is not necessarily a bad thing though, as health care services can help to connect seniors with much-needed support and companionship.  Landis at Home offers a variety of services, including light household chores and personal care.  Our dedicated team at Landis at Home can help sweep, dust and tidy up living spaces.  If you or your loved one is less mobile and your ability to perform daily living tasks, like showering or dressing, is difficult, Landis at Home can provide someone to assist with these things. 

Transportation Challenges

– When your mobility is limited and you are unable to transport yourself to get out and about, your morale and sense of independence changes.  According to the American Association of Retired Persons (AARP), "life expectancy exceeds safe driving expectancy."  It is important for seniors to have access to public transportation (or other senior transportation services, such as the transportation service that Landis at Home offers) to utilize outreach programs, resources and improve their feelings of connectedness and independence.


Loneliness Can Be Contagious

– Loneliness is a state of mind that can cause people to feel empty, alone and unwanted.  It has a tendency to spread from person to person.  Here at Landis at Home, we can help combat loneliness in seniors by offering our companion care service.  By learning more about your hobbies, interests and needs, we will help find ways to keep social interactions happening for the sake of your (or your loved ones') physical, emotional and mental wellness.

Staying Active is Key

– Whether you want to volunteer, take a class to learn something new or get out and about and exercise; staying active is a great way to combat loneliness! Not only is volunteering rewarding, but it also boosts longevity and contributes to your mental health and overall well-being. Perhaps you want to learn more about how to communicate using technology. Taking a simple computer or device training course not only will educate you on a new skill, but will also keep your mind active and sharp. Exercise is not only good for your heart and body – it is also good for your mind! Landis at Home can help you exercise to increase your strength and keep your mind and body active and healthy.

Caregivers at Risk

– Whether a caregiver is caring for a parent, spouse or a relative, it is a huge responsibility that often is overlooked.  Being a caregiver is all consuming and very hard on the person.  It is not uncommon for caregivers to become extremely lonely and depressed.  Caregivers must set aside time for themselves to focus on their own physical and mental health needs.  Landis at Home provides respite care, which can provide a trained caregiver to be with your loved one while you get a much-needed break.
Landis at Home is here to help!
In addition to the various services used to combat social isolation and loneliness in seniors listed above, Landis Homes offers adult day services. This is designed for adults who are unable to safely stay at their home alone during the day and for adults with memory loss. Meaningful group and individual activities, in addition to structured schedules and limits on amount of environmental stimulation, help people feel more connected. * Due to the current stay-at-home orders and limitations on businesses right now, Landis Adult Day Services is currently closed. Please check their website for future updates.
COVID-19 continues to put extra strains on everyone's mental and physical health – especially senior citizens.  Please allow the caring and dedicated Landis at Home staff to help you and your loved ones thrive at home.  We can step in and provide a smiling face, helping hands and companionship, or respite care during this challenging and uncertain time.  
Please reach out to us at (717) 509-5800 to discuss how we can assist. We are thinking of our Lancaster County community and look forward to serving you soon.