Are you a patient, compassionate, attentive, dependable and trustworthy individual? Do you have a desire to positively impact the life of an aging senior who requires help with daily tasks, chores around their house or companionship? If you've answered "yes" to any of these questions, caregiving may be the perfect job for you! Caregivers work with individuals who have physical or mental limitations. Often times, caregivers not only are giving support to the client, but also to their families who may be exhausted caring for their loved one 24/7.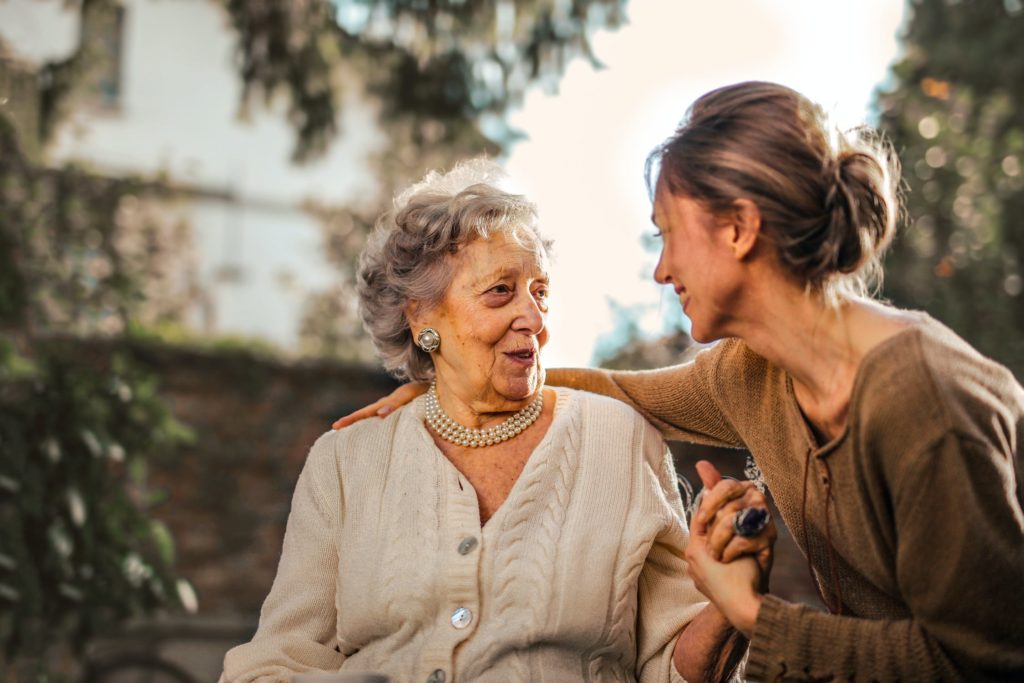 Here are the top six reasons you should consider becoming a caregiver:
Build Relationships – Since caregivers perform duties that family members typically would (like cooking, cleaning and assisting with personal needs, such as bathing and toileting), close bonds are often made with clients and their families. If your client has a spouse and/or adult children, they will likely be grateful for your help and happy for your relationship with the client.


Make Connections & Share Stories – Many older clients who require the assistance of a caregiver are lonely and feel isolated. Lending a listening ear, finding commonalities and sharing stories of your upbringing will be enjoyable for both you and the person you are caring for. If you enjoy hearing stories of the past and learning from older generations, caregiving might be the perfect job for you!


Positive Work Environment – If working from the comfort of someone else's home and not having to deal with office drama or co-workers sounds ideal, caregiving may be calling your name. While completing daily tasks, such as light housework and cooking, you'll be providing what your client desires the most – companionship. Bonus points for being able to make your favorite recipes (and learn new ones that are favorites of your client) and wear comfortable clothes to work!


Support Those Who Genuinely Need It – Caregiving is more than just a job – not only will you earn a paycheck, but more importantly, you'll feel rewarded and fulfilled for helping others that really need it. You'll be providing companionship and helping your client perform daily tasks, as well as supporting their family. Caregivers play a vital role in improving the quality of life for older seniors (and for their families too).


Provide a Break to Tired Families – Providing 24/7 care to aging seniors is emotionally, physically and mentally challenging for anyone. Spouses, older children and other family members typically take on the role as a caregiver for their loved ones in need. Everyone needs a break for their own mental and physical health, so you can feel good about not only providing great care for your client, but also for giving their family members well-deserved respite care.


Make a Difference – No matter how small the daily caregiving tasks may seem to you, you will make a HUGE impact on the life of your client (and in turn, their family). By simply being there to listen to your client's stories, making him/her feel important and providing companionship, you are making a difference. Helping your client with tasks that are too difficult or are unsafe for him/her to complete alone will leave you both feeling satisfied. Talk about job satisfaction!
Come Join our Landis at Home Team!
At Landis at Home, our caregivers help our clients thrive, flourish, rejoice and be at peace in their own homes. Some aging adults require the periodic assistance of a loving companion or home care aide. This is where *you* could come in and make a difference! If the six reasons listed above resonated with you, perhaps you should consider becoming a caregiver. Landis at Home, a licensed home care agency in Lancaster, PA,is seeking "dependable workers with servant hearts to assist clients in the greater Lancaster County community and at Landis Homes." Currently, we are looking to fill home care aide positions.
Make a difference in your own life by serving others and joining our caring and dedicated team at Landis at Home! Our employees enjoy flexible schedules (both part time variable and part time with benefits caregiving positions are available right now) and are given on-site training and supervision by Registered Nurses. Use of our state of the art wellness center and pool is included and free for Landis at Home team members.
One of our current caregivers, Deb S. loves being part of our LAH team: "I absolutely love my clients, the many others I've met, and all of the variety involved in caregiving. So happy I found Landis at Home!"
If you're looking for an opportunity to serve and care, be sure to consider applying at Landis at Home. Experience as a caregiver in a facility or home setting with older adults is very helpful but not necessary for these home care aide positions. Although being a certified nursing assistant (CNA) is not mandatory, it is a plus.
Please complete our online application today!
We're excited to hear from qualified applicants for our open home care aide positions!