Sherri Martin believes serving others is her life calling. After caring for her father who passed away in March following a long-term illness, she began to realize just how precious time truly is. Sherri began working at Landis Homes in 2003 as a swimming pool assistant, then as the swimming pool coordinator. Sherri expected to retire from that role, but a door opened for her at LMC (formerly Lancaster Mennonite Conference) to serve as administrative assistant and managing editor of the Shalom Newsletter. But Sherri continued to feel a deep call to keep serving people directly.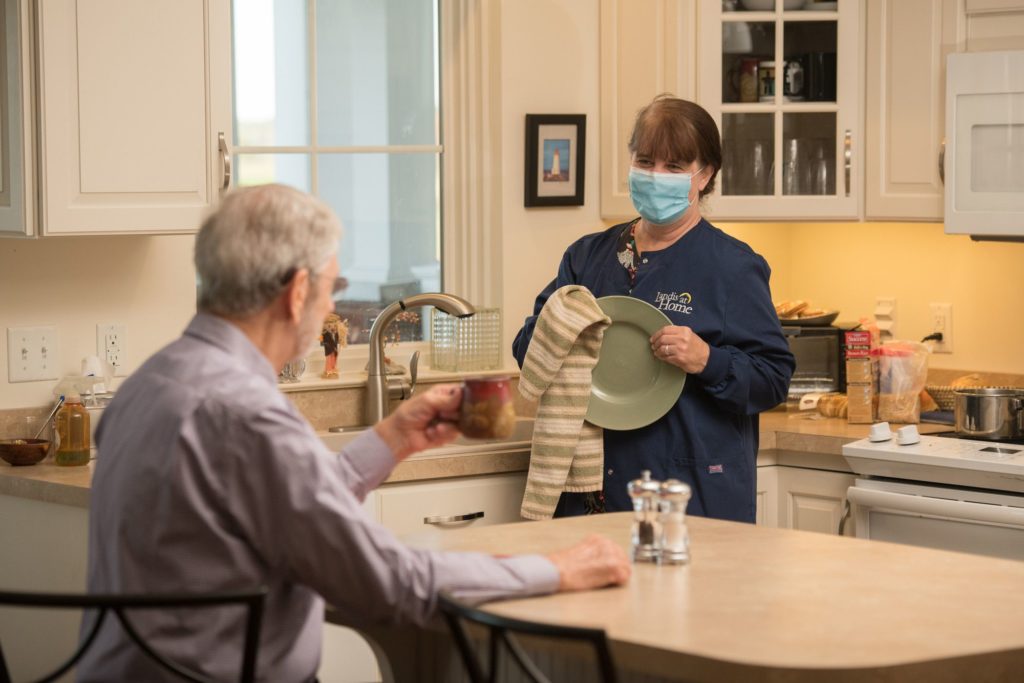 Michele Sipel, Director of InHome Services and Landis at Home, shares, "When we're hiring, we look for people who really want to make a difference. We want to touch as many lives as we can."
"Landis Communities is different than any other place I've worked," said Sherri. "It's about the relationships. It's very meaningful to me when I get to know the person, who they are, what their interests are, and what they've done in their lives."
This is the purpose about which Sherri is passionate. Because she wants to continue to care for others, she applied and was hired to work weekends with Landis at Home. As Sherri had cared for her grandparents and parents in their homes, she has a desire to care for others the same way, where they are the most comfortable.
"I feel like I'm fulfilling a purpose," said Sherri. "I hope to grow and invest my time well and make a difference."