We've all heard the saying "age is just a number" and have probably rolled our eyes in response to the cliché. But, it's true! Your age should not define or limit you or your aspirations. It's important to remember that you are the author of your life story; your decisions and actions determine the next chapter(s) of your life. Don't box yourself in to your early chapters of life. It's natural (and healthy!) if your past role (i.e., mother/father, occupation, etc.) and/or life circumstances (i.e., where you lived) needs to take a back burner, so you can shift your focus on something else you desire to be or do in life.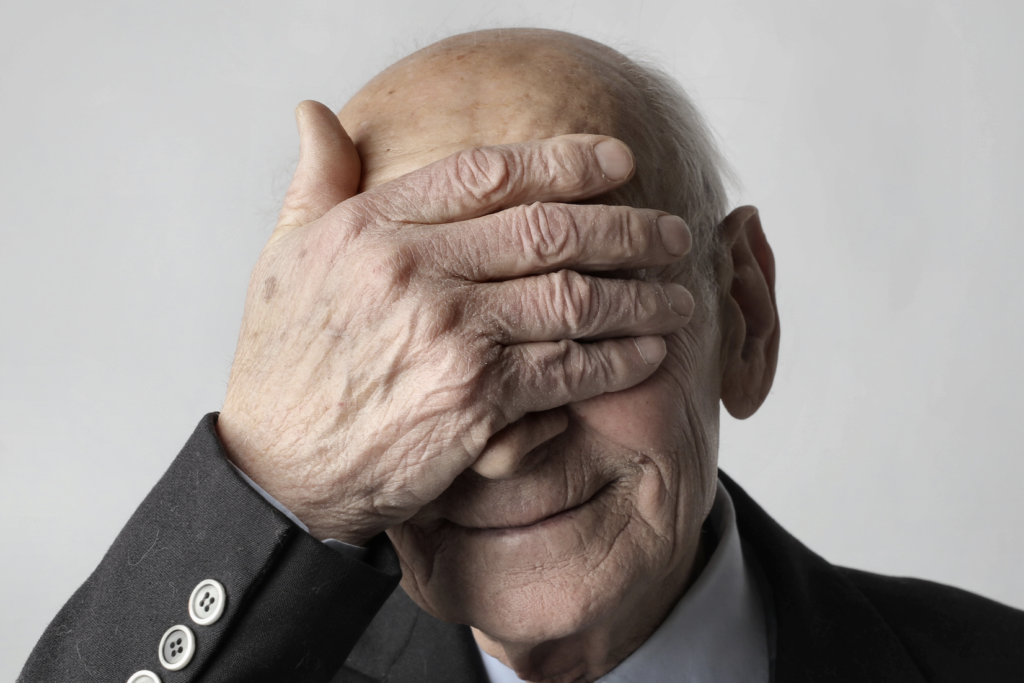 Don't believe us?!
Learn about these six noteworthy individuals who made big achievements later in life to help prove that age is just a number and you can do and be anything you want!
"The measure of achievement is not winning awards. It's doing something that you appreciate, something you believe is worthwhile." – Julia Child
If you've ever eaten boeuf bourguignon or quiche Lorraine, you're probably familiar with the name Julia Child. Publishing her first cookbook, Mastering the Art of French Cooking, at the age of 49 was Child's first claim to fame. She then went on to host her own cooking show, rightfully named The French Chef at the age of 51. Always passionate about food and sharing recipes and cooking tips, Child pioneered an entire generation of food lovers later in her life.
"Success is not final; failure is not fatal: it is the courage to continue that counts."
– Winston Churchill
For someone that failed high school not once, not twice, but three times, as well as lost numerous political elections, Winston Churchill did not let those defeats stop him. At the ripe old age of 62, Churchill became the Prime Minister of England and served two separate terms, only retiring at the age of 80. Known for his stubbornness, inspiring speeches and leading Britain though World War II, Churchill is a prime example of someone who did not let his age get in the way of his success and passion.
"Success represents the 1% of your work which results from the 99% that is called failure." – Soichiro Honda
Dependable, sturdy and long-lived are three ways to describe one of the most popular makes of cars, Honda. Fascinated with working with his hands and designing motorbikes for years, Soichiro Honda's only name became well-known by year 1948. At 42 years old, Honda founded the Honda Motor Company, which quickly became the leading motorcycle manufacturer in the world. By 1988, at an impressive age of 82, Honda and his company entered the world's Automobile Hall of Fame.
"Luck is the dividend of sweat. The more you sweat, the luckier you get." – Ray Kroc
It's safe to assume that just about everyone has eaten a McDonalds hamburger and French fries at some point in their lifetime. Ray Kroc was a 52-year-old milkshake machine salesman in 1954 when he took a risk and stepped out of his comfort zone, which in turn was his life's biggest achievement. It didn't take long for Americans (and then the whole world) to take a liking to his famous McDonalds fast-food franchise, which has become an empire for Kroc. The rest is history!
"Life is what we make it. Always has been, always will be." – "Grandma Moses"
By the time most people are in their seventies, learning new hobbies and skills are not very common. This was not the case for Anna Mary Robertson Moses (nicknamed "Grandma Moses" for her age). At the age of 76, Grandma Moses' arthritis made her love of embroidery hard to endure. So, she moved onto painting and fell in love with it! She painted famous American folk art for over 25 years (yes, into her 100s!), with some pieces selling for over a million dollars each! You go, Grandma!
"I made a resolve then that I was going to amount to something." – Harland Sanders
Did you know that the owner of Kentucky Fried Chicken (commonly referred to as KFC) was 65 years old when his 'finger-licking-good' fried chicken recipe became a hit? After being fired from over a dozen jobs, going broke and living in the back of his car, Harland Sanders cashed in his first Social Security check and made good on his promise to himself to never give up on his dream. 20,000 restaurants later, Sanders is an American icon.
Thrive At Home
Now that you've read about these inspiring individuals who led the forefront of food, vehicles, art and politics, are you feeling inspired? Even if writing a famous cookbook or creating a million-dollar piece of artwork are out of your wheelhouse, don't worry about getting older. Make the best of your time, keep a positive outlook on things and seize the day. It's important for your physical and mental health to stay active. If household chores or transportation limitations are getting in the way of your freedom, allow Landis at Home to help!
With a slew of home care services available by trained and loving caregivers, our goal is to help you thrive in your own home. Please contact us at (717) 509-5800 to see how our services can help you live your best life!