Perhaps you've dreamed of the day you could downsize your home since your children were little. The endless piles of toys, books and clothes strewn throughout your house may have been overwhelming to clean up. Now that your kids are grown, or it's just time to simplify your lifestyle, you may find yourself a little emotional and overwhelmed at the thought of packing up an entire home and moving someplace smaller.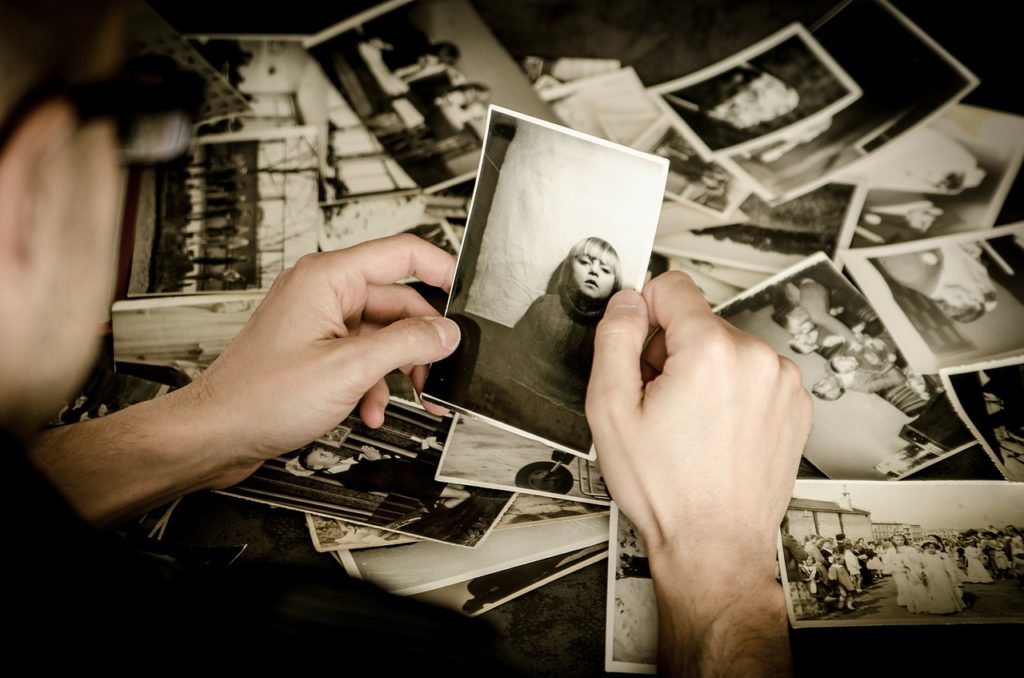 Allow us to offer some tips to make this big life transition a little easier:
Start Early – Don't even think about packing up your entire home in a matter of days. This process could take weeks or a month, and that's okay. Take it one room at a time, with built in time for breaks. You should go through each item one by one, so that's going to take some time. Be sure to enlist the help of family and/or friends, and if you need some extra help, consider looking into our Graceful Transitions service.


Small to Big – Avoid diving into packing up a big room (like a garage or kitchen) in the very beginning of the downsizing process. Instead, start in a room that has less emotional attachment, such as the laundry room or a linen closet. Check off a number of small spaces before you tackle the big rooms in your room that are filled to the brim with things to go through.


Eliminate Rooms – The important thing to remember about downsizing is to get rid of things. Therefore, if your new home doesn't have a dedicated office space or garage, you'll want to focus on purging, donating or selling items from those areas of your current home. You might be able to relocate some of the items to other rooms, but remember you should be eliminating most things from rooms you don't have in your new home.


KEEP or TOSS – While going through your belongings, spend a second or two assessing each item. Make a quick decision if it is a KEEP or TOSS item … no maybes! Otherwise, you'll be left with a MAYBE pile that's bigger than the other two. Going through years of belongings can tug at your heartstrings, but stay strong and ensure you aren't holding onto things just for the sentimental value. If it's been sitting untouched in a closet or on a shelf for over a year, it's time to part ways.


Bye-Bye Duplicates – How many cookie sheets do you really need? What about spatulas and ladles? Now is the time to reduce the clutter and focus on what you really need. Consider donating unused kitchen gadgets and your holiday serving ware to someone in the family to enjoy and use each year. If your current home has, for example, four bedrooms and your new home only has one, there's no need for four sets of sheets. Donate, donate, donate!


Reduce & Sell – Your collection of snow globes, HESS trucks, porcelain dolls or other trinkets over the past decades may be hard to part ways with as you pack up your home. Pick a couple of your favorites to keep and take photos of the rest to get printed in a photo book to treasure. Consider donating your collection to a grandchild or friend who will appreciate your collection as much as you once did. If donating your items is not feasible, don't be afraid to try selling things online. Between eBay, Craigslist, Facebook Marketplace, local thrift stores and consignment shops, there are a number of outlets to sell items.


Legacy Gifts – Have you ever watched a loved one of yours look adoringly at a special piece of furniture, china set or antique item in your home? If you were planning to leave these items to family members or friends in your will, perhaps consider giving it to them now as you make this transition. Create space in your new home and enjoy the feeling of giving such items to your loved ones. Now that's a win-win!


Reminisce & Family Bonding – As we mentioned earlier, there's no need to speed through the downsizing and packing process. Take the extra time to stroll down memory lane as you are looking through yearbooks, old drawings by your kids and trophies. Allow the nostalgia to kick in and welcome the tears, laughter and smiles that come along with packing up a house full of memories. Invite your children and grandchildren over to tell them about your family heirlooms and the stories that go behind your most treasured items. These will be the memories they cherish and will continue to pass on.
Landis at Home Can Help!
Through our Graceful Transitions concierge program, we offer individuals and their families assistance to help reduce the pressure and stress that naturally comes along with the downsizing process. Some of our transition services include packing, unpacking, organizing, coordinating movers/housekeepers/repairs and aging in place recommendations. You can read all about our Graceful Transitions services on our website.
We invite you to reach out to us at (717) 509-5800 if you're about to start downsizing and don't know where to begin or if you are in the process but overwhelmed. Our skilled and caring workers will make this emotional and physical process seamless and leave you feeling at peace. Our lengthy list of services, dedicated team members and commitment to helping you thrive wherever you call home makes Landis at Home stand apart from other home care service agencies.