Rachel Frey lives near Greencastle, PA, two hours away from her parents who live in Lancaster County. She is one of the five children of Ira and Mary Jean Herr, who raised their family near Quarryville. Rachel's father, Ira, was a building contractor and her mother, Mary Jean, worked as a secretary and then at a retirement community, where she was employed until her mid-70s. Since Rachel's sister unexpectedly died two years ago, and two of her brothers live in Idaho, she and her local brother help their parents as much as they are able.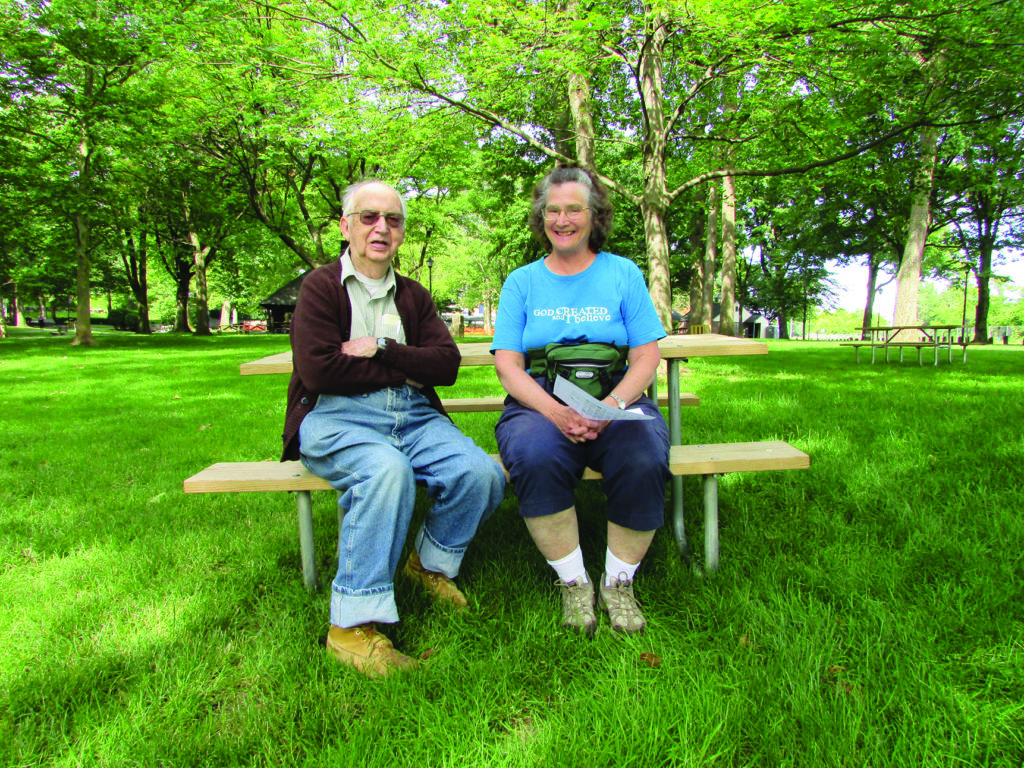 In 2014, it became clear that Mary Jean and Ira would benefit from extra assistance. As Mary Jean is a lifelong planner, the Herr's already had their name on the waiting list for Landis Homes. When they moved to an apartment in Grandview, they brought Ira's treasured mounted deer head, Mary Jean's quilts, a bookcase made by a son, and their assortment of clocks, in order to help make the new apartment feel like home. Rachel connected with Landis at Home to see how they could support her parents to stay in their apartment as long as they were able. She praises how the team, especially Dorcas Benner, now retired home care supervisor, served her parents. "No words can say how much Dorcas meant to us. She was an angel!" says Rachel. "The quality of help my parents received and the two-way communications between myself and Landis at Home were integral to allowing my parents to be able to stay in their Grandview apartment for a long time." Michele Sipel, director for Landis at Home, shares, "We were happy to be able to serve Ira and Mary Jean throughout their years in Residential Living.
Through connecting with Rachel, we were able to adjust our care with their changing needs and help them age in place as long as possible, together!" And while in-home services have helped Rachel's parents, they have also benefited from Landis Adult Day Services, located on the campus of Landis Homes. "I am so appreciative of the Adult Day Services team, especially Faith Hoover. She is wonderful," says Rachel. "Once, Faith suggested I come and visit the center and surprise my mom. I was able to do this and played the piano for the clients. Everyone seemed to appreciate it." Last fall, it became apparent that Ira and Mary Jean needed more assistance. With the cooperation of Landis Homes team members in Personal Care, Social Services and others, along with Landis at Home and Landis Adult Day Services, a plan was made to move the couple to Personal Care.
The interrelated services made it possible for them to stay together. They continue to receive the support they both need, while also preparing for any increasing needs that may arise in the future. Even from two hours away, Rachel knows the team is easily reachable at any time of the day or night. She says she is so blessed to have a team helping her. "They share the burden with me. I can't do it from home," says Rachel. "Landis Communities as a whole has been on the same page with us as we have looked at aging in place with my parents. They really have been the hands of Christ for our family."