As we get older, we start to experience changes inside and out. From our sight and hearing to our memory and motor skills, these changes can affect our everyday lives, including how we drive and our ability to drive safely.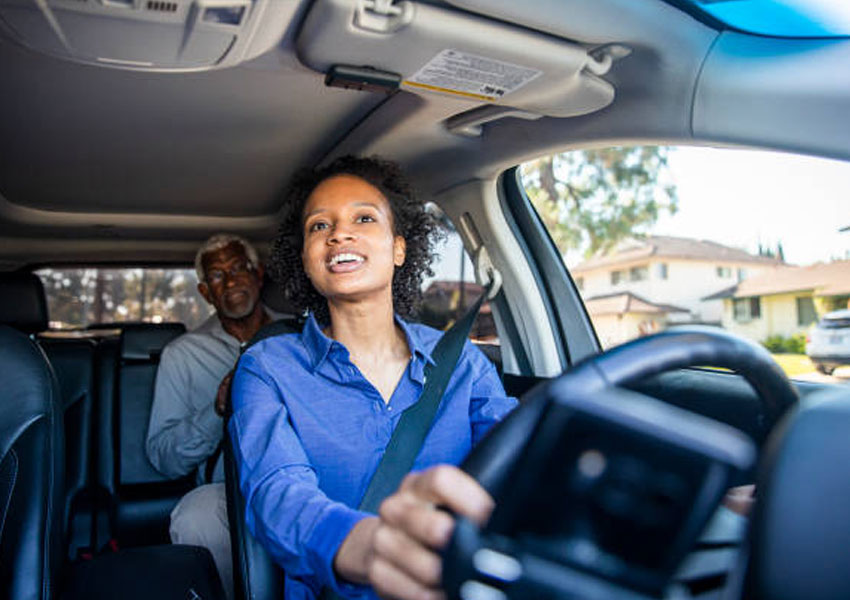 When it comes to aging parents, their family members or those close to them usually notice their need for help before they notice it themselves.
Some of these signs can include:
Erratic driving, including weaving between or straddling lanes
Slower reaction times behind the wheel
Struggling to brake, accelerate, or even get in or out of the car
Receiving traffic tickets in general or more than ever before
Unexplained marks on the outside of the car, indicating they've hit something while driving
Keep reading for tips on approaching this difficult conversation with your loved ones.
Have a Game Plan
Trust us; we understand that these conversations with your parents can be difficult. Before you approach them, it's important to have a few ideas to offer. Preparing for this talk and having specific strategies or alternative plans for them might help the conversation go more smoothly.
Include Those Around You
If you've noticed changes in your aging parents' driving patterns, try bringing it up with other family members or close friends first. They will most likely be on the same page as you or at least agree with the points you make.
By mentioning to your parents that many people close to them are concerned, rather than a few, it might help convince them to agree with you. It's crucial to note that even if you ask others their opinion, the conversation with your parents should remain between just the two or three of you.
Start Sooner Rather than Later
The last thing anyone needs is to have a stressful conversation on top of a stressful situation. Do not wait until a serious incident, such as an accident or medical issues, to discuss their driving.
When you notice a few early signs, ease into the conversation with small steps, such as suggesting that they no longer drive at night or during high traffic. Starting small will make the process easier when they need to give up driving altogether.
Expect Some Pushback
It shouldn't come as a surprise that our aging parents might feel a bit defensive when approaching this topic.
However, keep in mind that this does not mean they're not listening to you. Give them some time to think about your conversation and the points you made. Starting the discussion is the most challenging part, and you've already taken care of it for them!
Be Understanding
When you're younger, getting your license gives you a new sense of freedom, so it is no surprise that giving up driving feels like giving up that freedom. It's a drastic change, so aim to be as patient and understanding as you can throughout this process and these conversations with your aging parents.
Remain respectful when approaching the subject and ask your parent for their input, too. They might have noticed their diminishing abilities but did not feel comfortable asking for help.
Use Specific Examples
Addressing serious matters with your parents can be uncomfortable, which might lead you to use vague terms or examples to avoid the confrontation overall.
However, presenting specific answers with solidify your case and help you get through to them. It is typically better to get straight to the point rather than beat around the bush.
Suggest Alternative Forms of Transportation
As we mentioned earlier, giving up driving feels like giving up a sense of freedom. Many seniors feel that they'll lose their independence and will no longer be able to leave the house without a form of transportation. Offering an alternative form of transportation ensures that they're still able to make their appointments, go shopping, see their friends, and so on.
There's no need to spend time researching transportation for the elderly, because we have you covered! Landis at Home's Transportation Services include carefully screened drivers who will not only drop you off, but actually stay with you until it's time to leave. Our vehicles are clean, well-maintained, and clearly marked. We can also provide wheelchair van service if needed.
Fun fact: one of our amazing drivers, Ron Denlinger, was just interviewed in our FLOURISH magazine! Check it out HERE.
When approaching these conversations, the most important thing to remember is that your parents feel loved and understood. Whether you're discussing their driving skills, elderly transportation services, or even their finances, Landis at Home is here to provide your loved ones with the comfort and care they need.
Landis at Home is available in Lancaster, PA to provide home care services for those in need. Contact us today to learn more!