Moving can be an incredibly stressful event, no matter what season of life you are in.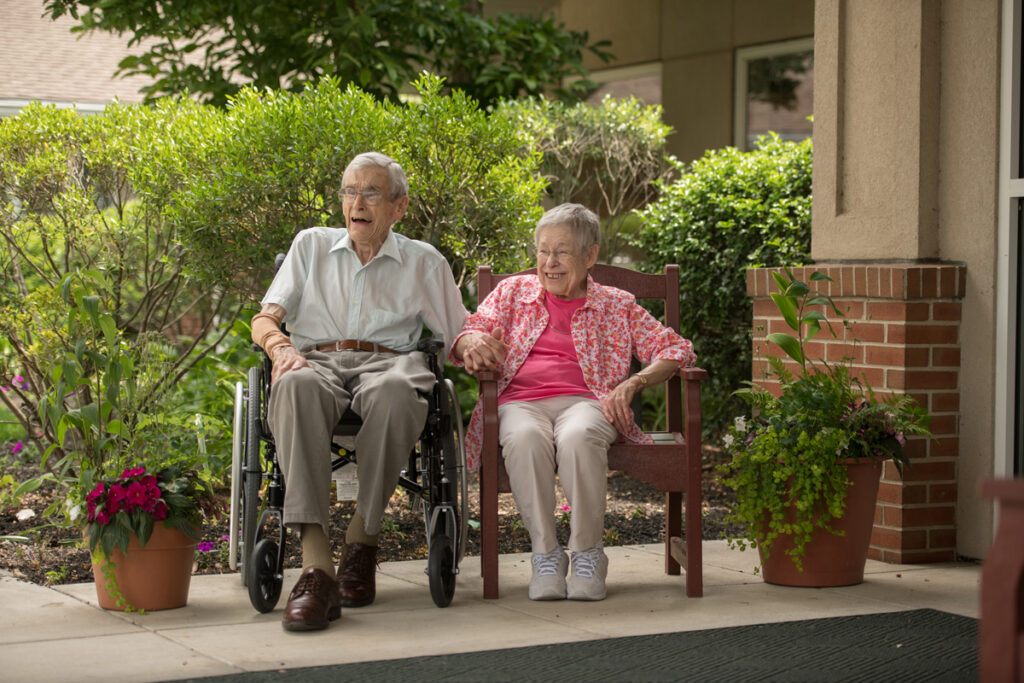 Don and Faye Nyce have been married 61 years and have had plenty of experience with moving throughout their lives. Between the two of them, they have lived all across the country, including Indiana, New Mexico, Arizona, and Pennsylvania, among other places.
Don and Faye settled in as Landis Homes residents in 2011 and recently made a short but no less significant move – they decided to move from a Harvest View apartment to a Personal Care apartment in Aspen House. This move was different than all of their previous ones because they had the help of Kim Dyer, who is the coordinator for Landis at Home's new Graceful Transitions program.
Don and Faye heard Landis at Home had started this concierge program for those planning to move or wanting to declutter and minimize, so they called Landis at Home and were connected to Kim. "Kim helped us with the logistics of moving," said Faye. "She helped us pack and even brought some of our things over to our new place in her car."
"I love walking with people through a process, to organize and reimagine their spaces and downsize clutter," Kim said. "I'm developing relationships with these folks, and I'm loving that part of the job… It's a rich experience."
There are still a few boxes left to unpack, but Don and Faye have had time to settle into their new home and even begin getting to know their new neighbors. Don and Faye are no strangers to some of the other services that Landis at Home provides. They have used Landis at Home for transportation to doctor appointments, and Faye has had one of the nurses come to administer medication.
Building relationships is one of the greatest aspects of living in community. This was especially true in the wake of the pandemic, when maintaining social connections grew increasingly difficult. Although the Nyces had local family and friends to assist, many need other helping hands like Kim's to pitch in with a move.
"Landis Homes is a nice community," Don added. "We're very thankful to be here."