The holidays are a special time of the year, full of upholding traditions and spending quality time with your loved ones. Whether they're your siblings, parents, grandchildren, grandparents, or someone else, there are plenty of ways to connect with those close to you, no matter how far apart in age you are.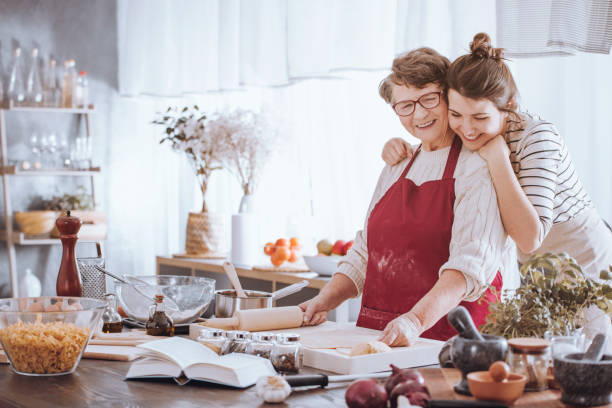 Keep reading to learn ways to connect with your loved ones over the holidays this year.
Cook or Bake Together
If there's one thing that comes to mind over the holiday season, it's food! Whether you're preparing, cooking, or eating together, food always has a special way of bringing people together. Try cooking or baking your favorite dish with your loved one this season for a meaningful bonding experience.
Have a Holiday Movie Marathon
As we all know, there are many festive movies to watch throughout the holiday season. A great way to spend quality time with your loved one is to watch some of your favorites together.
Find a day that works for both of you, pick out your favorite movies (whether you've already watched them together or not), and enjoy a marathon together!
Keep and Create Traditions
It's rare to find family and friends who don't have a holiday tradition or two up their sleeve. A great way to connect with your loved ones is to both hear and partake in their current traditions and create some new ones together.
Make New Year Resolutions Together
Teaming up on New Year resolutions is an excellent way to connect with your loved one when it comes to both of your interests.
Whether it's a resolution to eat healthier, explore a new hobby, or anything in between, agreeing to these resolutions together brings you closer to your loved one long after the holiday season is over.
What if You're Unable to Physically Celebrate Together?
If there's something we've all learned over the past couple of years, it's how to connect and interact with loved ones who can't physically join us. If your loved one is unable to join you in person, consider partaking in any of the above activities via video chat! It's the perfect way to make sure everyone is still included and can join in on the fun from farther away.
Don't forget about holiday cards, either! Sending your loved one a card in the mail expresses just how much you care and miss them this holiday season. Plus, everyone loves to receive some snail mail!
It's also common for the holiday season to bring up memories of loved ones who are no longer with us, which can also make it a difficult time for some.
There are plenty of ways to remember those who have passed away, including:
Cook their favorite meal or dessert for everyone to enjoy in their honor
Visit a place that makes you remember them and reminiscence on all the good times you shared together, especially throughout the holiday season
Save a seat for them at the dinner table and have their place setting serve as a physical way to honor them
All of us at Landis at Home understand how hectic the holiday season can be, and we're here for you! Whether you or your loved one need an in-home caregiver or another form of home care assistance, we're here to help. We have a number of home care services to ensure you can thrive at home, together.
Contact us today to learn more. Happy Holidays!