Being in our own homes can create a sense of stability and peace, and for those dealing with memory loss, this is especially true.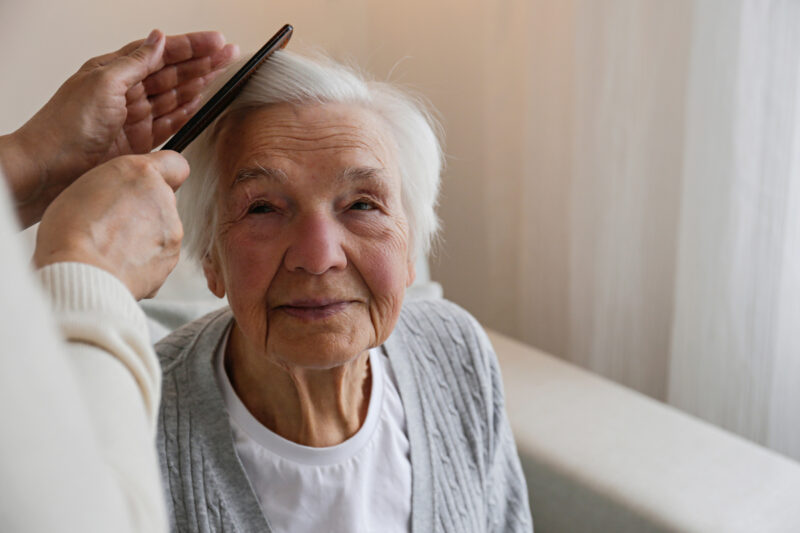 It is entirely possible for those facing memory loss to age in place and live in their own homes, but there are some important considerations to make to ensure safety and security. Adequate lighting is imperative, particularly to decrease the risk of falls and for good visibility. It's also important for walkways and staircases to be free of clutter so that seniors can navigate with or without a walking device.
There must also be adequate equipment to ensure the safety of the senior experiencing memory loss, such as chimes or bells on doors so a caregiver is aware of their loved one trying to leave the safety of home. Additionally, companionship provides socialization and mental stimulation, as well as respite for loved ones caring for someone with memory loss.
Safety is the primary concern and ensuring that seniors facing memory loss feel confident to navigate their homes and perform daily tasks. However, they do not have to face challenges alone!
Landis at Home exists to provide services for seniors aging in place, such as performing home tasks, meal prepping, or running errands. Landis at Home also ensures that seniors living with memory loss are in safe environments that are conducive to their situations.
The care and concern of Landis at Home not only provides peace of mind for seniors dealing with memory loss, but also peace of mind for their loved ones as well. Loved ones can rest assured that the seniors they love are in being served by those who also desire to see them flourish while aging comfortably in their own homes. Reach out to our team today at 717-509-5800 or email us at contactlah@landis.org to see how we can design a plan that serves your family.