As part of its goal of providing highly personal and individualized at-home care, Landis at Home has added a new position to serve residents in Landis Communities two downtown Lancaster rental locations.
The Care Navigator is the public face of Steeple View Lofts and Landis Place on King, ensuring residents have access to resources and support to meet their wellness goals. The role involves communication and coordination of care between the community, residents, families, and partners. Responsibilities include conducting initial welcome interviews, arranging education for residents, updating resource guides, developing Care Navigation Plans, engaging with care providers, and serving as a key contact for escalated care needs.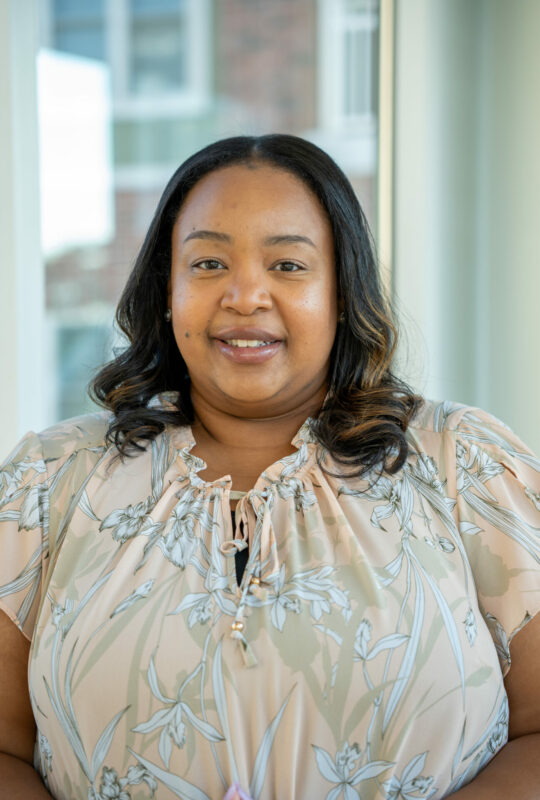 Shaneea "Shay" Brown has been hired to fill this role. She comes with an MSW from Millersville University and significant work experience with those who are aging and in community programs. Shay is excited to get started saying, "I am excited to accept the new role. I intend to assist residents with navigating community resources and providing them with education on the dimensions of holistic wellness. We will be simultaneously addressing the physical, financial, environmental, emotional, social, vocational, intellectual, and spiritual components of health. I am honored to be entrusted with the stewardship of supporting the residents."
Director of InHome Services, Michele Sipel, is thrilled to have Shay joining the team. "Landis at Home is thrilled to be able to bring a care navigator to Landis Place on King and Steeple View Lofts to assist residents in all kinds of wellness and to provide support and resources during times of need. She will be an excellent resource for the residents!" Landis at Home, a Pennsylvania licensed home care agency, was formed in 2007, and provides reliable, cost-effective home care services to adults who live on the campus of Landis Homes, or who live within a 15-mile radius of Lititz in Lancaster County, PA. Landis at Home provides these in-home services through highly trained in-home caregivers, companions/homemakers,housekeepers, and drivers.