Since March, COVID-19 has brought a lot of fear, anxiety and inconvenience into families' lives. To help slow the spread of this virus, social distancing has been mandated in many areas across the globe. With social distancing can come a sense of isolation and loneliness – especially for the elderly who live alone (as well as their caregivers). While it is important to follow measures to keep older adults safe, it is equally as important to consider their physical and mental health. Landis at Home is here to step in and care for and assist seniors right here in Lancaster, PA during this trying time.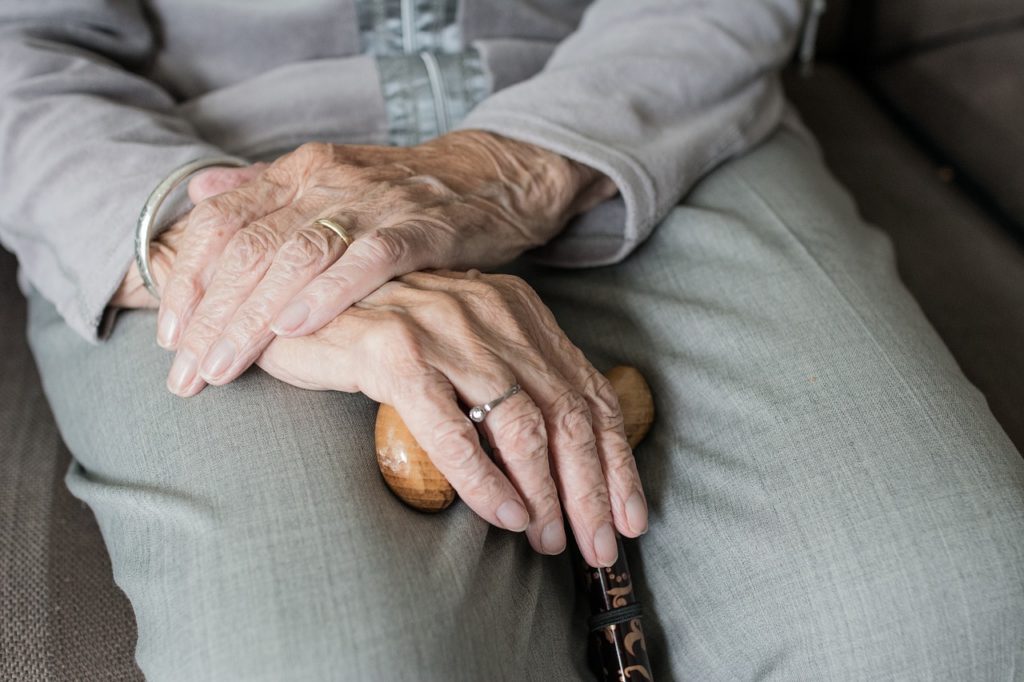 How can Landis at Home help?
Housekeeping– Sometimes families help with the upkeep of older people's homes on a weekly or monthly basis.  With the current stay-at-home orders, this may no longer be possible for many people.  Our dedicated team at Landis at Home can do housekeeping to deep clean and disinfect your home for you.
Companionship – Social interaction is a vital part of life. With the stay-at-home order, many older people are quarantined at home alone.  Social isolation can negatively affect someone's mental and physical health.  To help combat isolation and loneliness, Landis at Home can provide one-to-one time with someone to provide socialization and mental stimulation.
Grocery Shopping & Errands – Although travelling to a grocery store is deemed "essential travel" these days, many people are hesitant to go to such public places. People are avoiding shopping and running errands in hopes of decreasing their risk of exposure to germs. If you're running low on grocery staples and or have errands that need to be done, do not fret. Landis at Home can do your shopping and errand running for you while you stay in the safety and comfort of your own home.
Respite – Being a caregiver for a family member can be extremely rewarding.  But it is also all-consuming – especially when under quarantine and getting a break is no longer an option.  Due to this virus, many support families are "on-call" so to speak 24/7.  Caregiver spouses and their families deserve to have a break from their never-ending duties for their own physical and mental health.  Landis at Home can do just that.  We can provide a caregiver to be with your loved one while you get a much-needed break!
Transportation – Doctors' offices are starting to reschedule and take more appointments now.  Landis at Home can help transport you to any appointments that you need by car or by wheelchair van.  Our carefully screened drivers can take you to appointments and wait until you are finished.  All vehicles are clean, well-maintained and clearly marked to avoid any confusion.  Let Landis at Home make getting to your next appointment hassle and worry free.
Exercise – Perhaps staying inside all of these weeks has made your body weak or you are less mobile. It is important to stay active, even during these unprecedented times. Landis at Home can help you exercise and even go for walks with you to increase your strength and keep your body active and healthy.
Daily Living – Maybe being less mobile or weaker during this time has affected your ability to perform daily living tasks, like showering or dressing. Landis at Home can provide someone to assist with such things. Our in-home help and personal care services will match your needs and provide assistance with activities of daily living.
It can be tough to navigate these uncertain times for anyone – but especially for seniors who may be socially isolated. COVID-19 has put extra strains on everyone's mental and physical health over the past couple of months. It is important to remember the elderly and their caregivers during such times. Allow the caring and dedicated staff at Landis at Home to help you thrive at home. We can step in and provide a smiling face and helping hands for you or your loved one during this difficult time.
Based in Lancaster County, PA, the Landis at Home team can provide a variety of services to our community members. Please reach out to us today at (717) 509-5800 or by completing the contact form on our website. Learn more about the importance of home health care during this time, and remember – we are all in this together and look forward to serving you soon.